Create Inviting & Engaging Spaces
Your user's needs are evolving, and so are your learning spaces. Demco's team of design specialists and interior solutions consultants help schools and libraries create engaging interiors that meet the needs of 21st-century learners. Driven by user-centered design, we create comfortable, inclusive spaces where creation, inquiry and learning are supported and communities thrive.
"Demco Interiors were very flexible. They made adjustments when needed and often presented multiple options to choose from. In our discussions, both of us learned new things that made each other better. It was a real collaborative process that resulted in a lasting partnership."
– Julie G.
Madison College, WI
"We were very pleased with the finished project. The designer listened closely to everything we said and suggested ideas we would never have considered on our own. One of the results is a space that is still considered one of the best features of the library."
– Kerry G.
Plainfield-Guilford Township Public Library, IN
"We knew if we were going to renovate the learning, we had to renovate the space. It's been transformative. Kids walk in and you can see how motivated they are."
– Ed K.
Massapequa School District, NY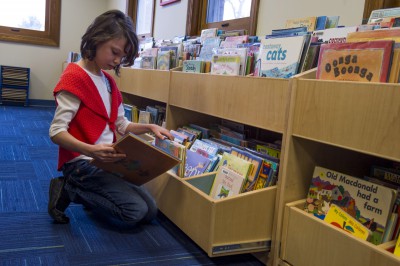 Libraries play a critical role in delivering early literacy services to their communities, both through their programming and through their spaces. Get tips on how to evaluate your space to ensure your littlest patrons are getting the most out of your learning environment.